Alejandro Escovedo
poursuit sa collaboration avec Chuck Prophet à l'écriture et Tony Visconti à la production. Comme
Real Animal
(2007),
Street Songs Of Love
est un album très rock, encore plus rock même.
On aurait pas pu rêver d'entrée plus fracassante qu'
Anchor
(
"I'm in love with love, and it broke me in two"
), qui annonce bien le programme : grosses guitares, choeurs soul et envie d'en découdre. Des chansons d'amour, comme le titre l'indique, balancées avec rage et élégance par un type approchant la soixantaine et ayant frôlé la mort de près il y a quelques années de cela.
Les combatifs
Silver Cloud
(
"I'm a fool for your love"
) et
The Bed Is Getting Crowded
(
"This ain't love!"
) se succèdent avant que l'on ait droit au premier mid-tempo,
Down In The Bowery
, formidable duo avec Ian Hunter. A peine le temps de remonter le volume à fond avec
Tender Heart
, qu'une ballade élégiaque vient nous prendre au dépourvu,
After The Meteor Showers
.
On tombe ensuite dans la moiteur du bluesy
Tula
, qui nous oblige à citer le nom des choristes Karla Manzur et Nakia Reynoso carrément envoûtantes et qui colorent tout l'album de leurs prodigieuses capacités vocales. Fan proclamé, Bruce Springsteen fait même une apparition sur
Faith
, à la fin d'un disque plein de force et de vitalité.
[
MySpace
]
[
Site officiel
]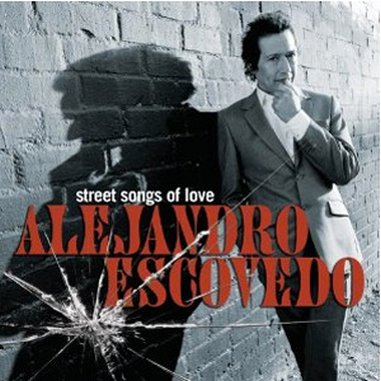 Acheter
Street Songs of Love
(2010, Universal Jazz)