Les gars de Calexico ne sont jamais aussi bons que lorsqu'ils se mettent aux services des chansons des autres. Comme ils l'ont montré par le passé avec Neko Case, Jean-Louis Murat, Laura Cantrell... et aujourd'hui avec
Tom Russell
. Ah!
Tom Russell
, est-il besoin de le présenter? Oui, je le crois, ne serait-ce que brièvement : singer-songwriter basé au Texas qu'un critique qualifia d'
"équivalent musical de Cormac McCarthy"
, repris par les meilleurs (Johnny Cash, Guy Clark, Jerry Jeff Walker, Doug Sahm...), auteur d'une impressionnante discographie, romancier et peintre à ses heures perdues.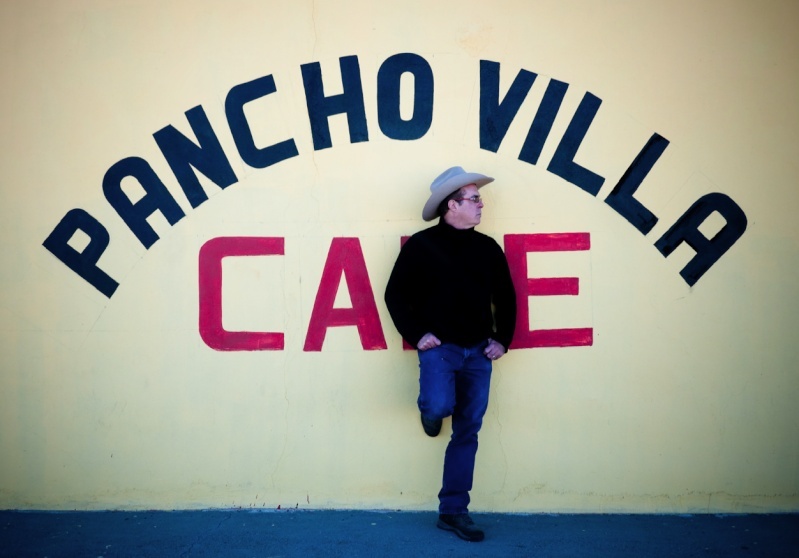 East of Woodstock, West of Viet Nam
, la chanson qui ouvre
Blood and Candle Smoke
, son 24ème (!) album, relate une expérience cruciale dans la vie de
Russell
, son passage au Nigeria à la fin des années 60 alors qu'à l'est les hippies fêtaient Woodstock et qu'à l'ouest la guerre du Viet Nam battait son plein. A l'époque le Nigeria est le théâtre d'une autre guerre, celle du Biafra, au milieu de laquelle
Russell
, jeune professeur, débarque un peu inconscient.
Tom Russell
-
Criminology (MP3)
Tout aussi autobiographique (
"that's my story, I'm sticking to it"
),
Criminology
déboule ainsi :
"I had a gun pointed at my head on several occasions, yeah Nadine I was scared/something about a black man with a machine gun will make you wish you said your prayers/It was Nigeria, the year was 1969".
S'en suit la description, sur un rythme chaloupé, d'une série de situations plus périlleuses les unes que les autres, que
Russell
aura pu sagement observer en diplomé de criminologie qu'il est.
Tom Russell
-
Mississippi River Runnin' Backwards (MP3)
Sur
Mississippi River Runnin' Backwards
,
Russell
utilise des images fortes pour conter une catastrophe naturelle qui frappa le sud des Etats-Unis en 1912 et c'est le fantôme de Katrina qui rôde dans cette description apocalyptique.
Musicalement, Joey Burns aux guitares et John Convertino à la batterie revitalisent le son de Russell, Gretchen Peters apporte sa touche féminine, et les trompettes de Jacob Valenzuela colorent l'ensemble d'une flamboyance inattendue.
Il y aurait tellement plus à dire sur les chansons, denses et passionnantes, de
Blood and Candle Smoke
, un de ces albums, rares, qui révèlent des beautés différentes à chaque écoute.
[
Site
]
[
MySpace
]
Acheter
Blood and Candle Smoke
(2009,
Shout! Factory
)