[**repost après suppression**]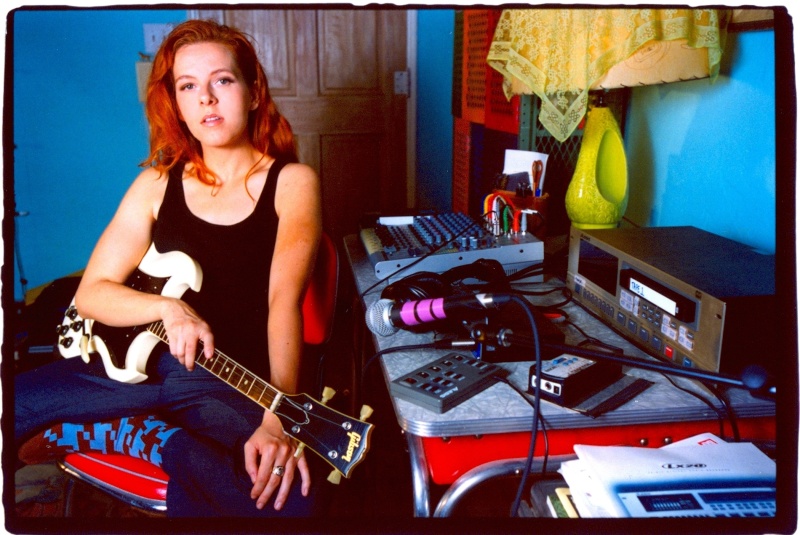 Il aura fallu attendre le 5ème album de
Neko Case
pour la voir enfin écrire une chanson d'amour... dont le protagoniste est une tornade mais une chanson d'amour quand même. La tornade détruit tout sur son passage, dans la quête obsessionnelle et vaine de l'objet de son affection. Attention ceci n'est pas une métaphore :
Neko Case
s'en défend interview après interview et demande à ce qu'on prenne
This Tornado Loves You
au pied de la lettre.
Neko Case
-
This Tornado Loves You
(MP3)
Ce n'est pas une nouveauté la chanteuse rousse a un rapport particulier avec la nature et les animaux. Tigres, volatiles, renards, lions et insectes peuplaient déjà ses albums précédents.
Middle Cyclone
serait à prendre comme l'aboutissement de ses obsessions sur l'éternelle lutte entre la nature et la culture, l'inné et l'acquis :
"Things like animals and nature, they're located in the tender receptor of my brain. And I'm just now trying to come to terms with the notion of loving people as much as I love those other things - because I grew up in a way that made me love the one but not the other."
Neko Case
-
I'm An Animal
(MP3)
L'album contient trop de beaux moments pour tous les citer mais quand même...
People Got A Lotta Nerve
et ses guitares byrdsiennes,
I'm An Animal
("you could say it's my instinct/yes, i still have one") avec Carl Newman aux choeurs, la grandiloquence de
Never Turn Your Back On Mother Earth
(reprise de Sparks pile-poil dans le sujet), l'enchevêtrement de pianos sur le
Don't Forget Me
de Harry Nillsson...
Comme d'accoutumée un casting de choix - M Ward, Garth Hudson, Kelly Hogan, Jon Ronhause, Sarah Harmer, des membres des New Pornographes, des Lobos, de Calexico ou Giant Sand - est réuni pour servir les vers obscurs et la voix immense de
Neko Case
.
[
MySpace
]
[
Site
]
Acheter
Middle Cyclone
(2009,
Anti-
)