Ex-protégé de Richard Earl Keen,
Rodney Hayden
reprenait Tom Waits, Slaid Cleaves et Robbie Fulks sur ses premiers albums. Aujourd'hui le jeune Texan vole de ses propres ailes et nous livre un album entier d'originaux dont la prestance tutoie les grands.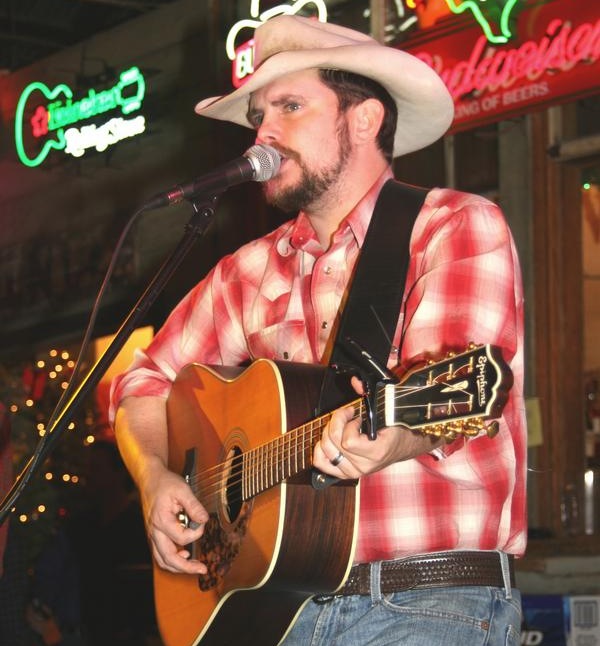 Sur
Last Plane To Tulsa
et
12 Ounce World
, il revisite le son de Bakersfield tel un apprenti Dwight Yoakam jeune et fringant. Sur le romantique
Waltz With Me
, c'est à George Jones qu'on est forcé de penser. Et pour le passage obligé de la
tear-in-your-beer song
, là-aussi Hayden s'en sort haut la main :
Pour A Drink
mérite sa place dans le jukebox de tous les honky-tonks du Texas.
Rodney Hayden
-
Huntsville
(MP3)
Rodney Hayden
-
Lonesome, Heartbroke and Blue
(MP3)
Et puis il y a 2 morceaux dingues de classe :
Huntsville
et
Lonesome Heartbroke and Blue
. Le premier défie Johnny Cash en personne et il est certain que cette rengaine fataliste aurait eu son petit effet devant le public de St-Quentin ou de Folsom. Le second est une lamentation sur fond de steel-guitar belle à vous filer des frissons, le genre de mélodie hantée capable, l'espace de quelques minutes, de réveiller le fantôme de Hank Williams.
[
MySpace
]
[
Site
]
Acheter
12 Ounce World
(2008, Palomino)